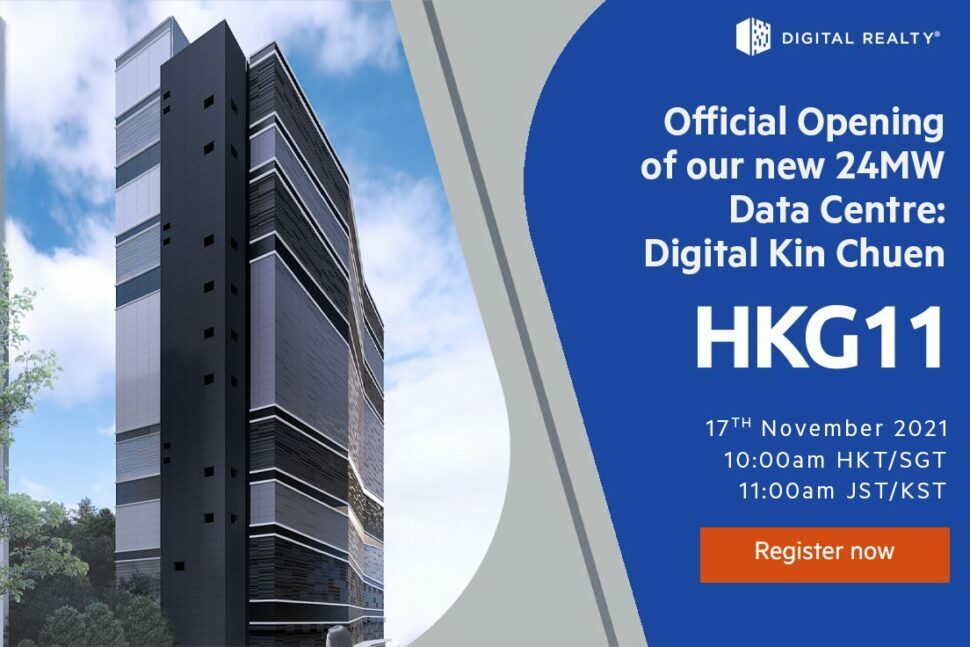 Digital Realty has opened a new HKG11 that is a 21,000 sq m (210,000 sq ft) building with up to 24MW of capacity. The site has a total of 12 floors, eight of which will be dedicated to customer deployments.
"The opening of our second data center in Hong Kong today is set to deliver greater coverage, capacity, and connectivity capabilities to meet the growing demand from enterprises looking to scale their digital footprint across Asia-Pacific and beyond," said Digital Realty CEO A. William Stein.
The facility, at 11 Kin Chuen St, is the company's second data center in Hong Kong. The company acquired its existing 33 Chun Choi Street facility (HK10) in 2012; the site spans 200,000 sq ft and has up to 18MW of capacity.
"We can expect the volume of data exchange and the corresponding demand for data center services in Hong Kong to continue their upward trajectories over the next few years," added Managing Director for APAC at Digital Realty, Mark Smith. "Our new facility today comes at an opportune moment and will go a long way towards supporting the digital aspirations of our customers in China, the broader Asia-Pacific region, and globally."
The news was announced this week by Invest Hong Kong, which said the new facility will help drive the adoption of cloud computing services and solutions in the region.
Associate Director-General of Investment Promotion Charles Ng said: "Hong Kong as an international business hub has the sophisticated high-tech infrastructure, tech professionals, reliable power supply, and robust enforcement of data privacy and security. It is an ideal location for data center operators, like Digital Realty, to expand in the region."